Field Service Management
Eliminate paper tickets, streamline field service workflows with our FREE field ticketing software!
Generate, review and approve digital field tickets for faster approval & invoicing.
100% Free - No payments required
No limits on users or data
No commitments or contracts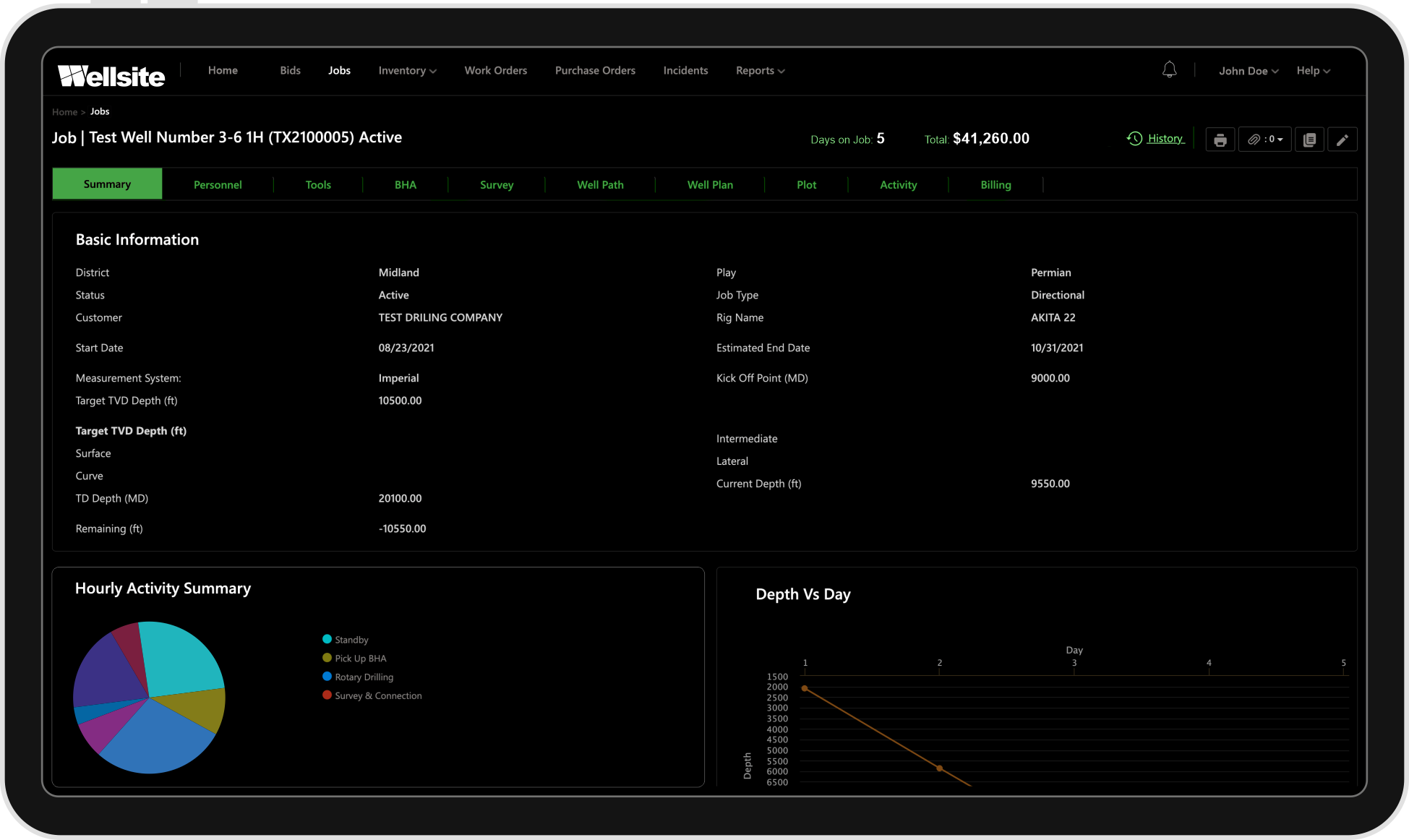 Manage your sales and operations in one powerful yet simple field ticketing system
Experience streamlined field operations with Wellogix FSM, the trusted field reporting software. Elevate productivity through integrated features like bid creation, job management, and field invoicing – all in one user-friendly platform. Embrace real-time visibility, make informed decisions from rig to office, and modernize your workflows with Wellogix FSM.
Free features you'll love
Bids
Generate professional quotes based on bid details for presentation to clients.
Job tracking
Monitor job progress and status in real-time.
Incidents
Enable field technicians to report incidents, accidents, or issues promptly.
Price Books
Set unique rates for products and services specific to each location.
Custom Fields
Add custom fields to capture unique data points not covered by standard fields.
Product Hierarchy
Create a multi-level hierarchy to represent parent and child relationships among products.
Districts
Create and manage multiple locations or districts within the system.
User Roles
Specify what users can view, edit, create, or delete based on their roles.
Personnel
Create and maintain profiles for each field technician and staff member.
Frequently Asked Questions
What is Wellogix FSM?
Wellogix FSM (Field Service Management) is a robust tool designed to streamline your field operations. It empowers you to manage jobs, track tasks, and enhance overall efficiency, all at no cost. It's the perfect starting point for optimizing your field service workflows.
Is my data secure?
Data security is a top priority for us. We use industry-standard encryption and security measures to protect your information. Your data is stored securely and is accessible only by authorized users. Additionally, our software undergoes regular security audits to ensure your information remains safe and confidential.
Are there any limitations to the software?
While our free field service software provides essential tools for job management, task tracking, and basic tool management, it's important to note that it's designed as an entry-level solution. If your needs grow and you require more advanced features, you can explore our premium offerings for a comprehensive experience tailored to your business requirements.
Is training available?
We offer online documentation to guide you through using our free software. If you require personalized implementation assistance or training, these services are available as part of our premium offerings. For more information on premium services, feel free to contact us.